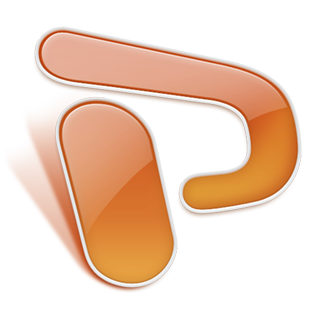 Next week, It's my turn (finally!) to present at lab meeting. Several people in the lab don't know what I'm actually spending my time on, although a few have some idea. Since it's too early for me to have anything I would qualify as a "result", I'll be able to get some good mileage out of background stuff (especially since my project falls under one of the new directions the lab is expanding into...rather rapidly)
However, there is a milestone I want to get finished so I can present it. Due to circumstances outside my control, I haven't been able to perform that part of the experiment yet, but I think I might be able to get to it this week. It takes a couple of days so it might be down to the wire, but I'm going to try to get it done anyway. If not, I'll still have a presentation. I'm going to try and get as many of the slides together ahead of time as I can, and if I can add a couple of hot-off-the-gel scans (does that even make sense?) I will.
One of the senior people in the lab storyboards his presentations on paper before making the slides. I tried that the last time I had to do one, and it seemed to work out well, but I'm not sure that it wasn't because at the time I was stuck without a computer and had no choice, so I'm going to give it a shot again. I thought a bit about how many slides (approx) I wanted to devote to each section, then sketched out what should be on them. It helped me figure out what figures I needed to make and how it was going to flow ahead of time. Does anyone else do this?
Lab meeting presentations in my lab tend to be more formally organized. By this I mean less of the technical nitty-gritty here-are-the-problems-I-faced and more of the shiny-powerpoint-everything-worked. It's not
quite
so cut and dry, and there are exceptions, but this seems to be the trend. Although I could wish for more of the former, I think there's probably a good reason for it: my lab is one of those that is held together by the study of a common biological problem, rather than a technique (although we do favor certain techniques and have at least one bread and butter assay.) Because the approaches people are using are pretty disparate (to the extent that I would even label our research "interdisciplinary" *gag*) I know if I get too far into the technical details, approximately ~1/3 of the eyes in the room are going to start to glaze over (if they haven't already...)
I'm not very good at talking to an audience. I just suck. I know it's all in my head, because I think I know what makes a good (or bad) presentation, I just have a hard time pulling it off. And it's horrendously obvious how nervous I am, too. Hoping that over time, more practice (I'm getting lots) will help. My PI knows this is one of the things I have to work on, and offered to go over my talk with me beforehand (which is totally abnormal for a lab meeting) which I am choosing to take as evidence that he is not, in fact, a cold-hearted bastard only interested in publications.